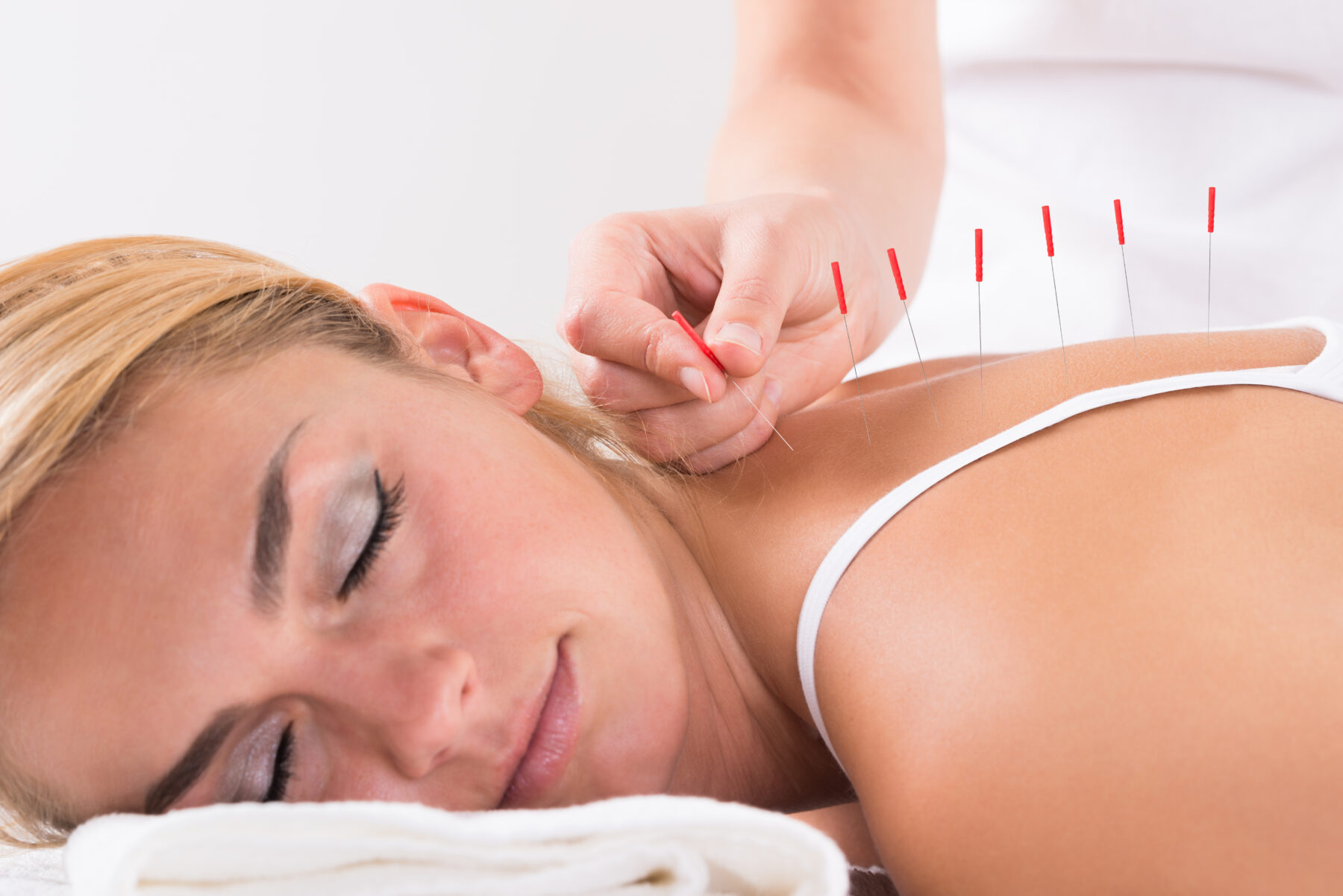 Acupuncture
A safe, effective and natural approach to promote healing and prevent illness from occuring in the body.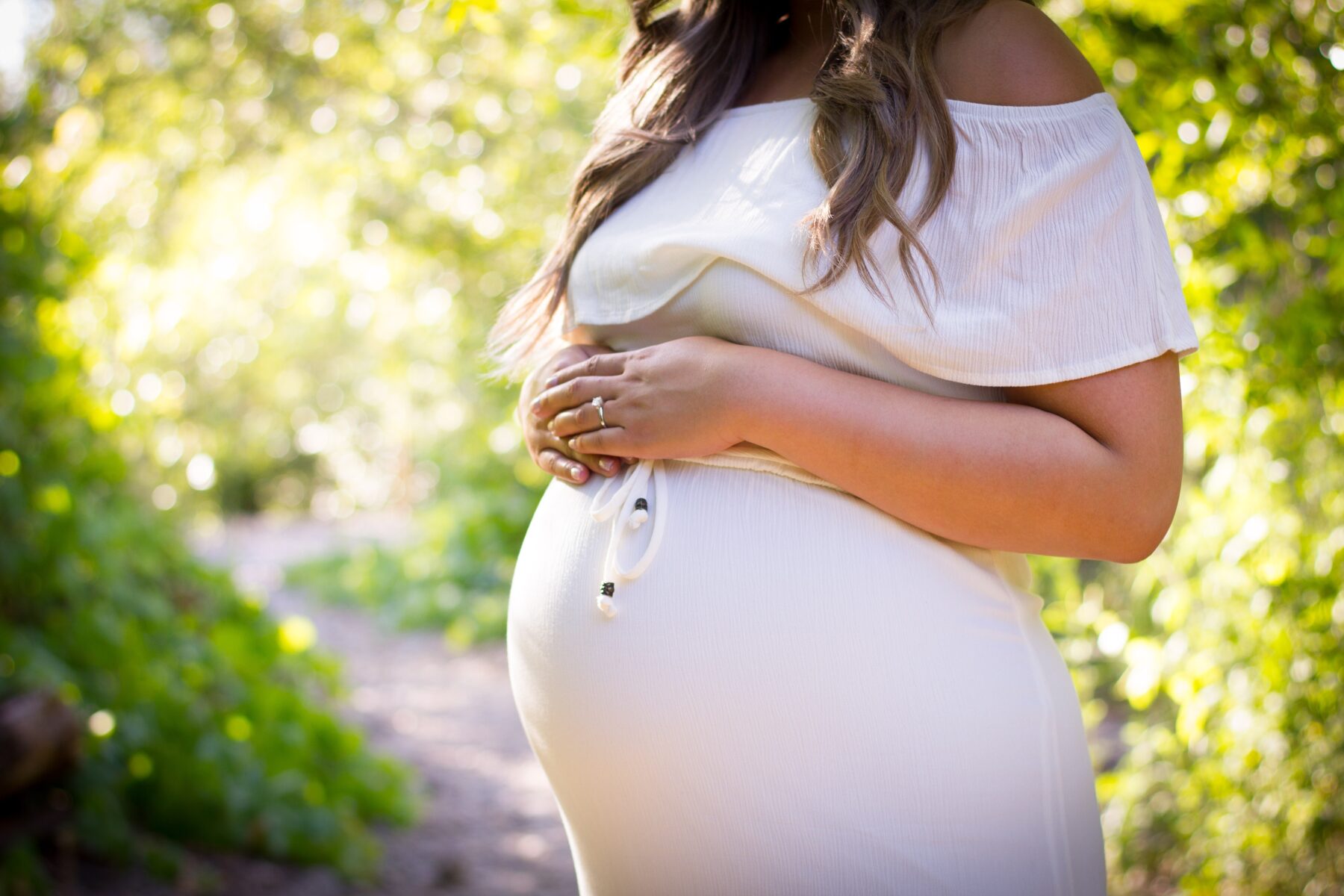 Fertility & Pregnancy Support
Proven benefits as an alternative or compliment to other Fertility procedures, support during pregnancy, prep for labor and postpartum support.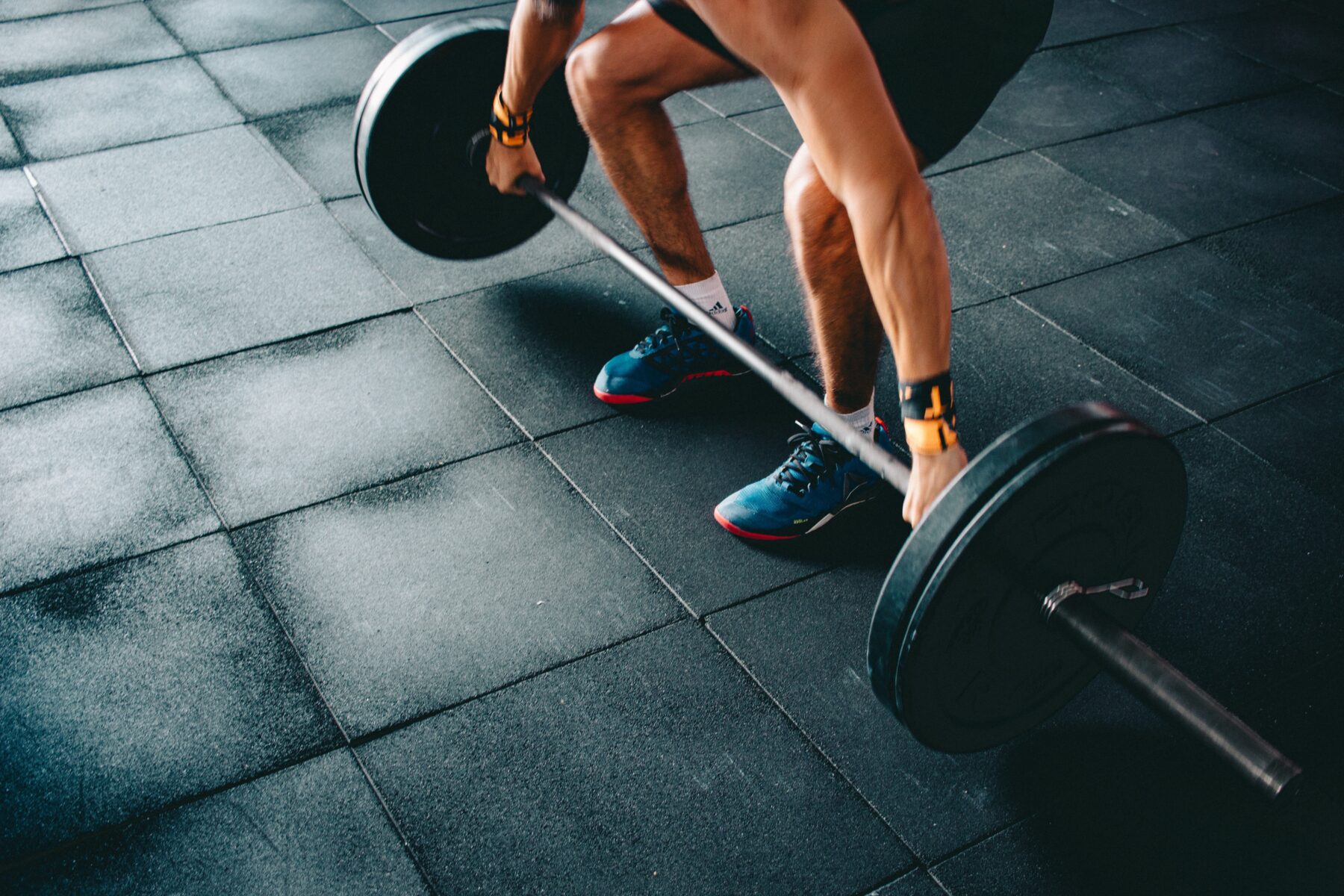 Sports Medicine Acupuncture
For more complete injury recovery, injury prevention, quicker recoveries and enhance overall performance.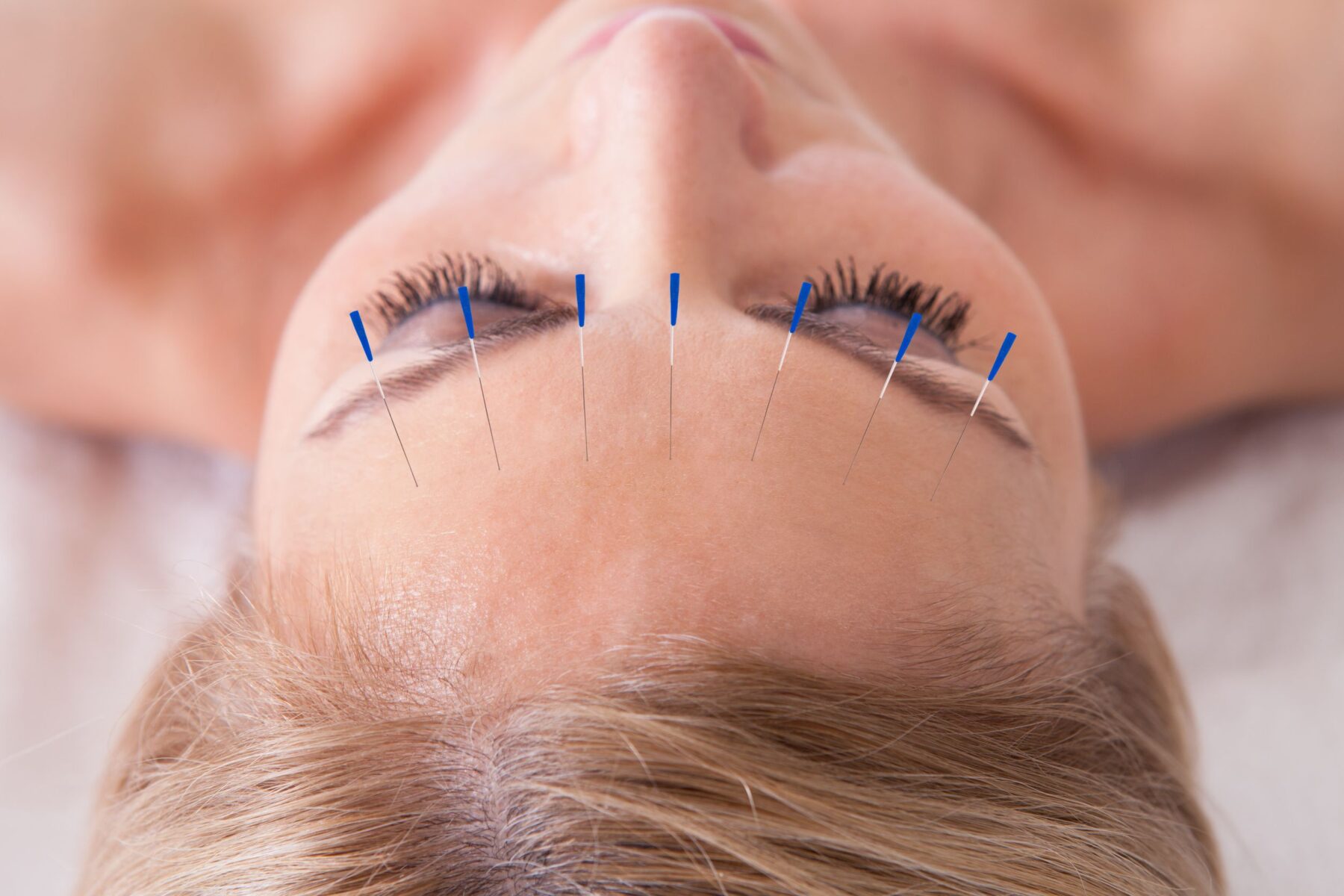 Mei Zen Cosmetic Acupuncture
Cosmetic acupuncture therapies for the face, neck, and abdomen.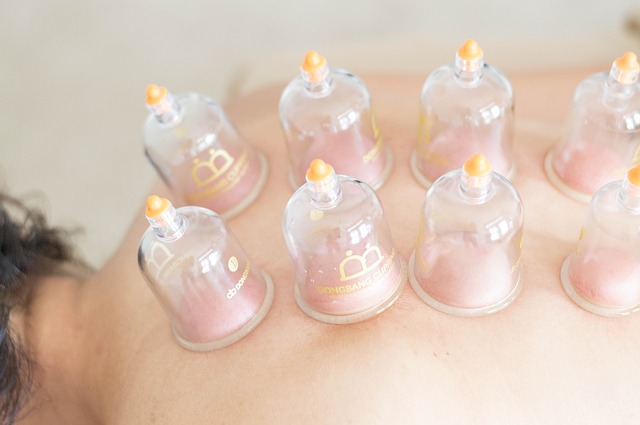 Cupping
A therapy that utilizes suction to draw out and release stagnation and congestion in the body.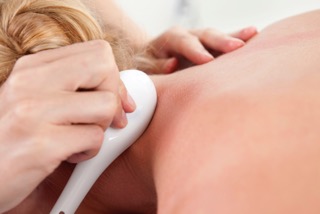 Gua Sha
A therapy used to promote release of stagnation through the surface of the skin.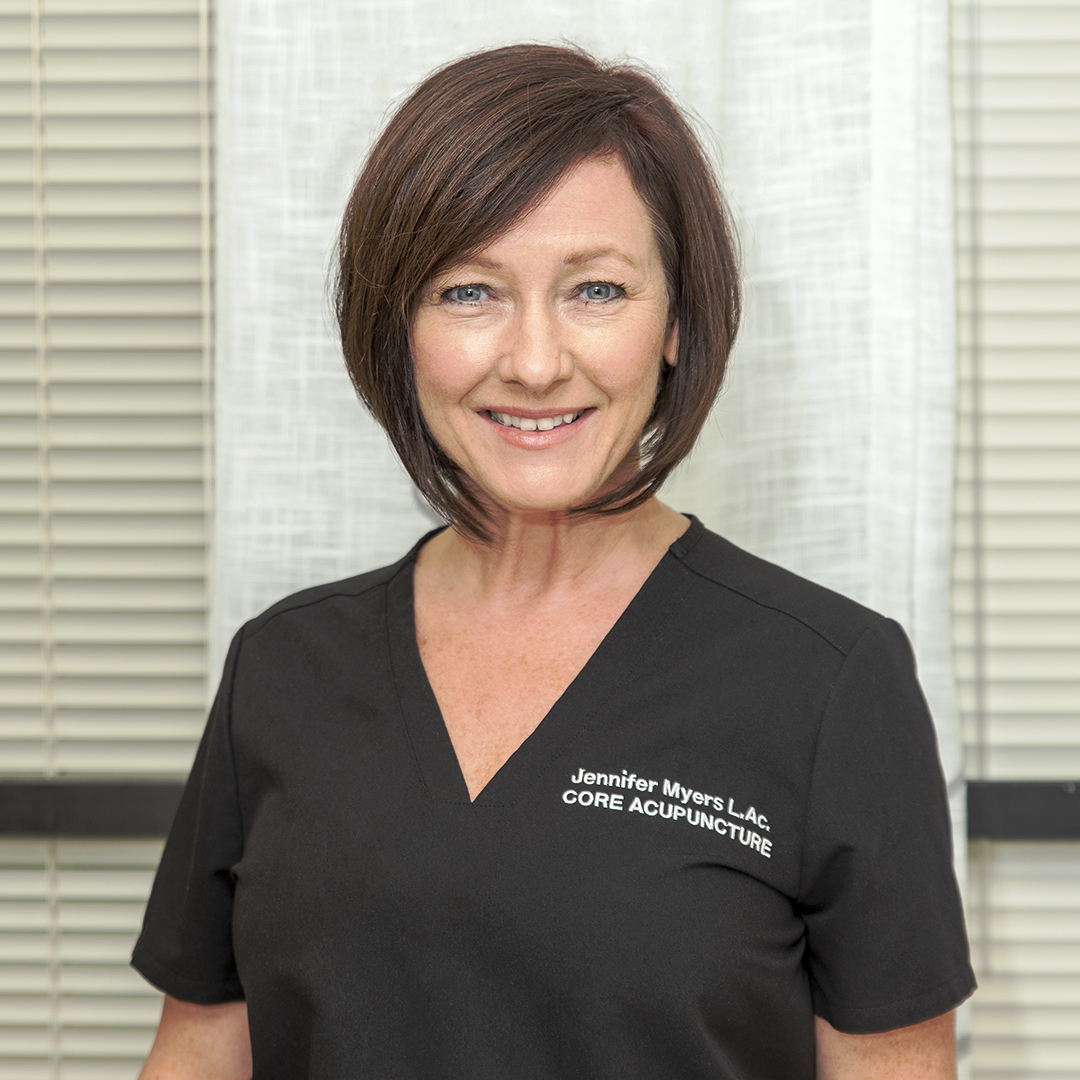 Jennifer Myers is a licensed Acupuncturist and nationally board-certified Diplomate of Acupuncture.
Ms. Myers received her graduate degree from the Academy for Five Element Acupuncture in 2013 with additional concentrations in Cupping, Facial Rejuvenation (cosmetic Acupuncture), Sports Medicine Acupuncture, Fertility, Oncology care and herbal medicine.
Jennifer understands and values the ability to look at health (& illness) through a different lens. Our bodies are unique, intelligent systems that are designed to be healthy. It is through stress, trauma, nutrition, life experiences and our environment that our systems get taxed in a way that they become compromised and susceptible to illness and injuries. Acupuncture helps our body "re-set" it's systems, restoring health on all levels (body, mind and spirit) in a natural, holistic way by getting to the root of the disharmony and supporting the body's systems so they can do what they do best…maintain health and wellness!
Discover the best solution for you.
Personalized treatment plans designed to address your individual health concerns.
"
I first went to see Jennifer Myers because I did not want to have cortisone shots in my knee, so I thought I should try anything to avoid that. I had been in a car accident a year prior and after seeing the doctor, being on different pills and going to physical therapy sessions, my condition had plateaued, I was seeing no improvement and thought I would be cursed with knee pain the rest of my life. I only had knee pain when I kept my knees in the same position for a long time, such as on long car rides, concerts, seeing a movie in the older type theatres, etc. My only alternative given to me by my Doctor was to have cortisone shots under my knee caps.
My wife suggested I give acupuncture a try. I am so glad I did. I was not the most willing of patients however, I was not good about doing the homework, the salt baths, etc that Jennifer recommended, I only did the acupuncture. And boy what a difference. Then one day on a really long car trip to the beach the pain came back. Previously when the pain would come I would try to get my knee into a different position or press against the sore spots but nothing would work, so I thought this time nothing would work again. But amazingly, I shifted my position and in just a few seconds the pain was gone, I was amazed. Ever since, any time I get an inkling of pain, which hardly happens any more as is not near as severe as it was before acupuncture, all I need to do is shift my knee slightly, and the pain is gone. I haven't seen Jennifer in weeks, and I still feel great, she didn't just treat my knees, she fixed them, so that I don't need to keep coming back again and again.
-Dave Gault
"
It is my pleasure to recommend and endorse Jennifer Myers as an Acupuncturist. I have had several Senior Level Acupuncture Physicians in the past 10 years and she ranks up there with the best. She is an attentive, caring, and insightful practitioner. With her care I was able to successfully complete my final year of Acupuncture School on time. This was quite a feat for me as I was taking care of a 4 year old while going to school full time. The challenges of clinical year often drain you and leave you vulnerable to illness. I attribute our weekly acupuncture sessions to my health and mental stamina. I believe that you will be in good hands with Jennifer Myers. I certainly wish she was living in my hometown because she would still be my Acupuncturist.
– E.O.M.
"
I can't say enough wonderful things about the treatment I receive from Jennifer Myers! I came to her in my second to last semester of graduate school a complete mess. I was 8 months post partum with chronic headaches, back pain that brought me to tears, pervasive stomach issues, anxiety and disturbed sleep. I had come to the conclusion that this was how things had to be for the rest of my life. I was extremely skeptical before my first treatment.
I am happy to say that after one treatment with Jennifer Myers my back pain was gone! After 3 treatments every aspect of my issues where completely managed. It's incredible. I can say that this season of my life is the best yet and I attribute that to Jennifer's care. I have never felt healthier or better rested. Aside from her stellar treatment. Jennifer is professional and grace giving. Our first session she took an extremely thorough history intake without judgment but support. She makes herself available to her patients at anytime throughout the week which is wonderful. Jennifer's treatment has become a life saving and integral part of my life which I don't plan on giving up. I highly recommend her for all seasons of life! Thank you Jennifer!!
– Erica Zeno
"
When I began seeing Jennifer Myers, I had been suffering from intense pains and pressure in my jaw, neck, and shoulders for several years. I also experienced throbbing and shooting pains in different areas of my back. Immediately–after my first session–I noticed relief from the pain. It has been just over 6 months since my last acupuncture session with Jennifer, and I have experienced none of the pain or pressure in my jaw, neck, or shoulders. Furthermore, my back pain is minimal to nonexistent. I would recommend Ms. Myers to anyone new or returning to acupuncture treatment. Jennifer Myers is both a capable and concerned practitioner. She listens to her patients, taking time to consider their needs; furthermore, Jennifer takes the time to explain her approach and the connectivity behind her procedures.
– W.M.
"
I wanted to take a minute and tell you of the extremely wonderful experience I've had with Jennifer Myers and CHAWA (Core Health and Wellness Acupuncture). As a person, I have been greatly impressed by her compassion and attentive care. Her concern is very apparent during my visits. As a patient, I walked in, bent over and in pain. However, I walked out standing straight and pain free. In my opinion, if you are having pain and need to have your energy flow better, to sleep better and definitely feel better, you shouldn't hesitate to make an appointment with Jennifer. And to Jennifer, I just wanted to thank you for your gentle healing spirit and professionalism. The calm and tranquil surroundings you provide are much appreciated and enjoyed. My sincere appreciation for all that you do.
-Kelley Haynes
"
After seeing numerous doctors and another acupuncturist, I have been most impressed with the way that Jennifer Myers dealt with my issues. She did not use a 'one size fits all' approach. She took time to do research and come up a variety of therapies to manage my problem. She is professional, knowledgeable and caring. I would highly recommend Jennifer for even the most difficult to treat problems.
-Anne Quinn
"
I was Jennifer's patient for about a year before she moved to Atlanta. I had never done acupuncture before, and to be honest, I was a bit skeptical at first. I have always suffered from chronic migraines, and my solution was take medicine and hope for the best. Jennifer always suggested I try acupuncture, and after a few weeks, I finally gave in. Needless to say, I was nervous. But she made me feel right at home and really educated me on what acupuncture was all about. After seeing her twice a month, I was experiencing less migraines than before.
Because of Jennifer Myers, acupuncture became much more than simply finding a way of relieving my migraines. Jennifer helped me see a different side to medicine and preventative care that I had not known before. She also really got to know me as a person rather than a patient, which not only made my experience wonderful, but also facilitated my ability to learn more based on personal experience and understanding. Whether you're new to the world of acupuncture or not, Jennifer is an amazing person and I would recommend her any day!
-SY
I hate needles!! (okay, so this isn't really a question, more like a statement and a pretty strong feeling people often share with me!)
Bottom line, no has ever told me how much they love needles. Growing up I was also scared (okay, petrified!) of needles and hated getting any kind of shot or even to have my blood drawn (I still have to turn my head when having my blood drawn!). Good news … Acupuncture is NOTHING like any kind of shot or getting your blood drawn. An acupuncture needle is a fraction of the size of other needles because it's solid, not hollow. Put together 2-3 strands of hair from your head and that's about the thickness of an acupuncture needle. Because it's so thin, most of my patients say they either don't feel it at all or, if they do, it just a tiny "pinch" that lasts no more than a split second.
How many sessions will it take before I feel better?
A lot of my patients start feeling better during the first treatment. I've had people come to me with a pain that is an "8" on a scale of 1-10 (10 being the worst pain) and walk out of the session with either no pain or pain that is significantly reduced. Some people experience progress in smaller increments, over a series of sessions. Typically, if you are seeing ZERO results after 6 sessions then Acupuncture may not be the solution for you.
How long will the benefits of the sessions last?
The results are as uniqe as your health concerns. A more acute condition may only take 2-3 treatments to achieve lasting results while a more chronic condition may take several treatments. We won't know how well your body responds and holds onto the treatments until you start. Each time we meet, we'll review how you're feeling, how you felt after the last treatment and make adjustments to your treatment plan accordingly. Each person is unique and we'll work together to develop a treatment plan that works best for you.
How many needles are typically used during a session?
I believe in "less is more" approach. I use the fewest needles possible to achieve maximum results.
Is acupuncture safe?
Yes! It is very safe. Acupuncture has minimal adverse side effects … the most common side effect my patients experience is feeling relaxed and less stressed!
What can I expect at my first session?
Your initial session is approximately 90 mins. I suggest patients come dressed in comfortable, loose clothing or bring a change of clothes with them. The first part of our time together is reviewing your health history and your current health concerns followed by a physical assessment. This may include posture analysis, taking pulses (did you know you have 12 different pulses?) as well as tongue and eye analysis, all of which give me more information about how your systems are functioning. The remaining time of your session is the Acupuncture treatments itself (typically 30-40 mins).
Are the acupuncture needles re-usable?
No. The needles are sterile, single use needles.
What does it feel like?
The sensations felt during an Acupuncture session vary from person to person and from one acupuncture point to the next. Descriptions have included: a tingling feeling, a warm sensation, buzzy or a "pulling" sensation. More than anything my patients say they feel relaxed and often fall asleep during their session!
Does it cause bruising?
Rarely, a small bruise may develop in the area where a needle was inserted. People who bruise easily often have an underlying imbalance that usually resolves with Acupuncture treatment and they no longer bruise so easily.
I'm not really sure what's "wrong" I just know I haven't felt like myself lately … do I have to have a specific pain / complaint in order for Acupuncture to help?
No … Sometimes it's that subtle shift of not feeling like yourself that is the first indication that an underlying imbalance exists. By addressing that imbalance and treating all of you (body, mind, spirit), you will start feeling like yourself again … maybe, even better!
When is a good time to get Acupuncture? I feel pretty good and don't have anything bothering me right now, should I still get Acupuncture?
Absolutely! Acupuncture was originally designed and used as a preventive medicine. I use diagnostic information acquired through your pulses, condition of your tongue and information you provide during our sessions to detect and correct early signs of imbalance. Addressing and correcting these conditions early, often before you even know they exist, is what true preventative medicine is all about!
Do you accept insurance?
If you participate in a HSA/FSA program I do accept those as forms of payment. At this time there are a limited number of insurance companies offering Acupuncture benefits in the state of GA. If your insurance covers Acupuncture treatments, let me know and I'll create a superbill containing all the information necessary for your insurance to reimburse you directly.